Cruise Gulf of Thailand – Hua Hin
Treat yourself with a nice cruise on the sea. Enjoy the scenery from upper deck while sitting on the comfy beanbags. Go for a swim, do some fishing and try the kayaks.
Ko Singh To – Lion Island
We cruise for one hour from the marina to Lion Island, where we stop the engine and enjoy swimming, kayaking, and fishing!
Khao Tao – Golden Buddha
We set anchor outside a nice and quiet beach. The long-tail boat will take us to shore for a walk to the Khao Tao Temple with the Golden Buddha. Swim and do some kayaking.
Khao Kalok Bay – Dolphin Bay
The boat takes us close to Dolphin Bay for swimming and kayaking. Enjoy the calmness and fresh air on the top deck.
River Cruise – Paknam Pran
Enjoy a trip along the river Paknam Pran, look at the wildlife and the birds, and maybe paddle a kayak back to the marina.
Fun fact Dolphins
There are two different species of dolphins in the Gulf of Thailand, Irrawady dolphin and Indopacific humpback dolphin. They are spotted all around the gulf. If we are lucky we can see them swimming next to the boat.
Sunset Cruise
Take a ride into the sunset with us. Get spoiled with a candlelight dinner, your favorite drink, and relaxing music.
Private Trips
Birthdays, weddings, and special family occasions. Business incentives, company events, and more. We will make it happen.
Safety onboard
Follow instructions from the crew.
There are life-jackets for everybody to use.
Stay inside the close perimeter of the boat.
Check with the crew before jumping from the roof.
Always be careful.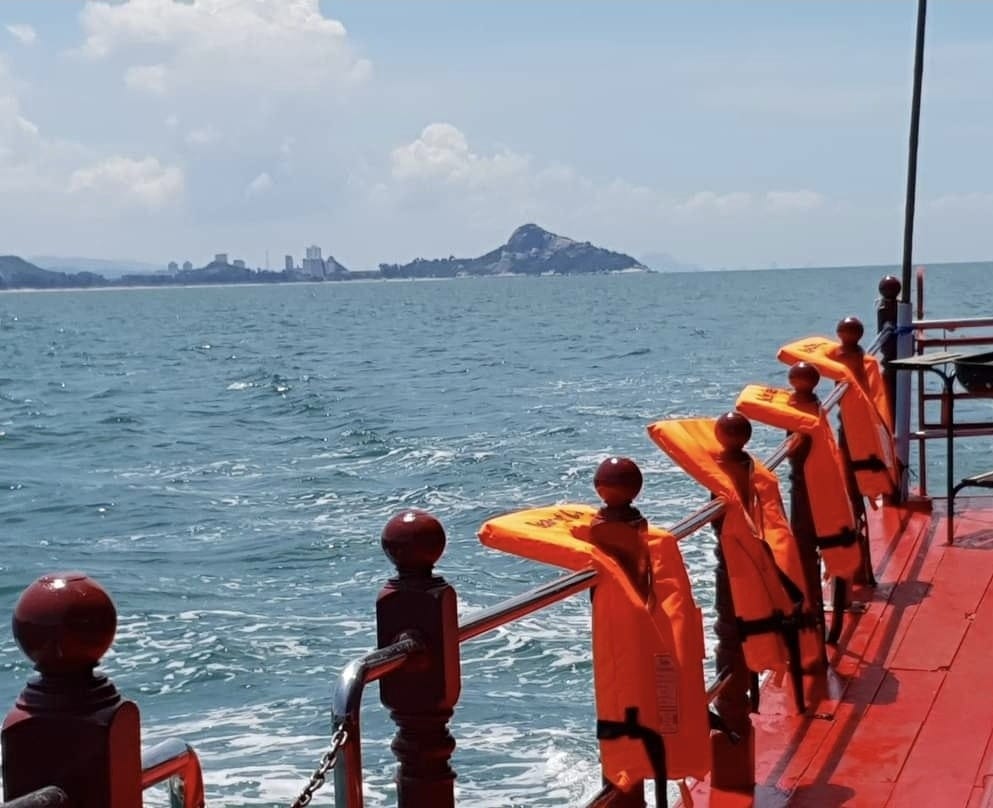 Our Crew
We are dedicated in our work to give you good memories to keep.